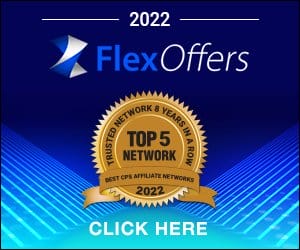 Following our sixth-place finish in the 2021 mThink Blue Book Top 10 Affiliate (CPS) Network Survey, we are excited to announce that we've been voted No.5 among our affiliate marketing peers in the mThink Blue Book 2022 survey. By moving up another spot for the second consecutive year, we have extended our streak of 7 straight top-10 appearances in the mThink Blue Book Affiliate (CPS) Network Survey to 8.
---
While we are poised to continue along our quest to become the No.1 affiliate network – it's important to stop and celebrate notable achievements with our contemporaries along the way. We are privileged to be voted the No.5 affiliate network in the world, and we fully recognize that our incremental growth and visibility would not be possible without the support of our affiliate partners. As a show of thanks for the continued championship of our brand, FlexOffers has placed emphasis on fashioning and refining tools to provide our members with an intuitive user experience. FlexOffers unveiled a totally revamped website last year, which has certainly helped us grow our publisher base.
Included in the many updates to FlexOffers.com is our WordPress Widget that automates link creation and complements a publisher's existing content. FlexOffers has also fine-tuned the Promotional Feeds tool to grant publishers access to offers that convert traffic at a higher rate.
The team at FlexOffers.com takes great pride in forging profitable relationships in the affiliate marketing space. Representative of our team-based strategy is the obvious synergy we've created with Money.com: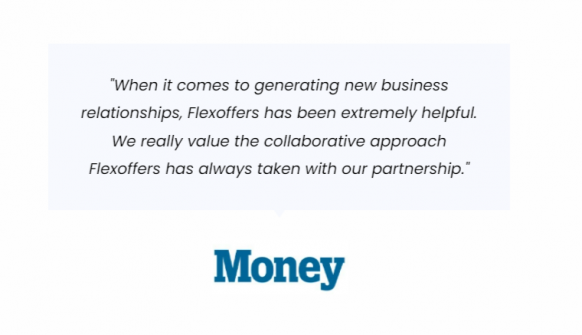 Fresh new offerings at FlexOffers.com have facilitated our ability to advance new and existing partnerships, achieve double-digit growth, and of course – score our first top-five ranking in the mThink Blue Book Affiliate (CPS) Network Survey.
2022 looks to be a promising year for FlexOffers and we look forward to introducing and modifying tools to promote ease and expedience among our users. We'd again like to thank our esteemed publishers and advertisers for voting for FlexOffers, as well as mThink Blue Book for inspiring us to regularly reimagine and redefine our approach to better serve our affiliate partners.

With new features in the works that epitomize FlexOffers' one-roof approach, we are excited about the prospect of achieving a higher ranking in 2023.